Educating Rural India – How Ajay Krishna's Life Changed At Isha Vidhya
Since his father committed suicide when he was 6, Ajay Krishna's mother earned just enough for survival, let alone a proper education for him, until one day when he found out about Isha Vidhya.
Ajay has already decided that he wants to become an aircraft pilot. We hope his ambition comes true.
When Ajay Krishna was barely a six-year old, his father committed suicide. Since then, his mother Mrs. Kalaiarasi, has been the only breadwinner of the family. Being illiterate, she is no position to get an office job and manages to earn some money by stitching clothes, but it is barely enough to cover the house rent and other daily survival expenses.
Get weekly updates on the latest blogs via newsletters right in your mailbox.
Money being a scarce commodity, school fees were an unaffordable luxury, and Ajay had no option but to attend a government school. When he grew older however, he rebelled against going to the government-run school because a few of his schoolmates were rowdy and abusive. Around the same time, he heard about the Isha Vidhya Villupuram school and applied for an admission. After looking at his academic understanding and knowledge, the school found that he would be able to join the sixth standard.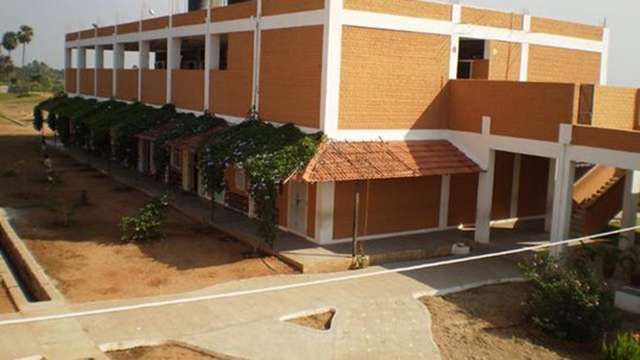 It was important for Ajay to get scholarship because of his financial situation. Fortunately, a generous donor offered an annual academic scholarship and the additional mid-day meal scholarship, and it has given Ajay and his mother much hope about Ajay's future. She feels very grateful that he gets at least one nutritious meal a day. He loves it when Lemon Rice is served during mid-day meals as it is his favourite dish!
Life's hardships have not dented Ajay's spirits. He is fond of drawing and painting, especially cartoons, and loves playing kabbadi. When he had first joined the school, he could not read or write English. Within two years of studying at the school though, he is able to understand the language and has made such great progress that it has become his favourite subject. He has already decided that he wants to become an aircraft pilot. We hope his ambition comes true.
Editor's Note: Isha Vidhya's nine rural schools offer education to 5200 children, 2900 of whom are on full scholarships, thanks to generous donors. If you wish to support Isha Vidhya and help it meet this year's infrastructure and administrative requirements of eight of its schools, please do so at the India Giving Challenge. Your donation will help Isha Vidhya offer a bright future to many other children like Ajay, who will otherwise languish behind. For more details, please contact give.india@ishavidhya.org.