Give A Missed Call
If you are concerned about India's rivers, the simplest way you can participate in reviving them is by giving a missed call to 80009 80009. Don't forget to encourage everyone you know to give a missed call too!
How Will A Missed Call Help?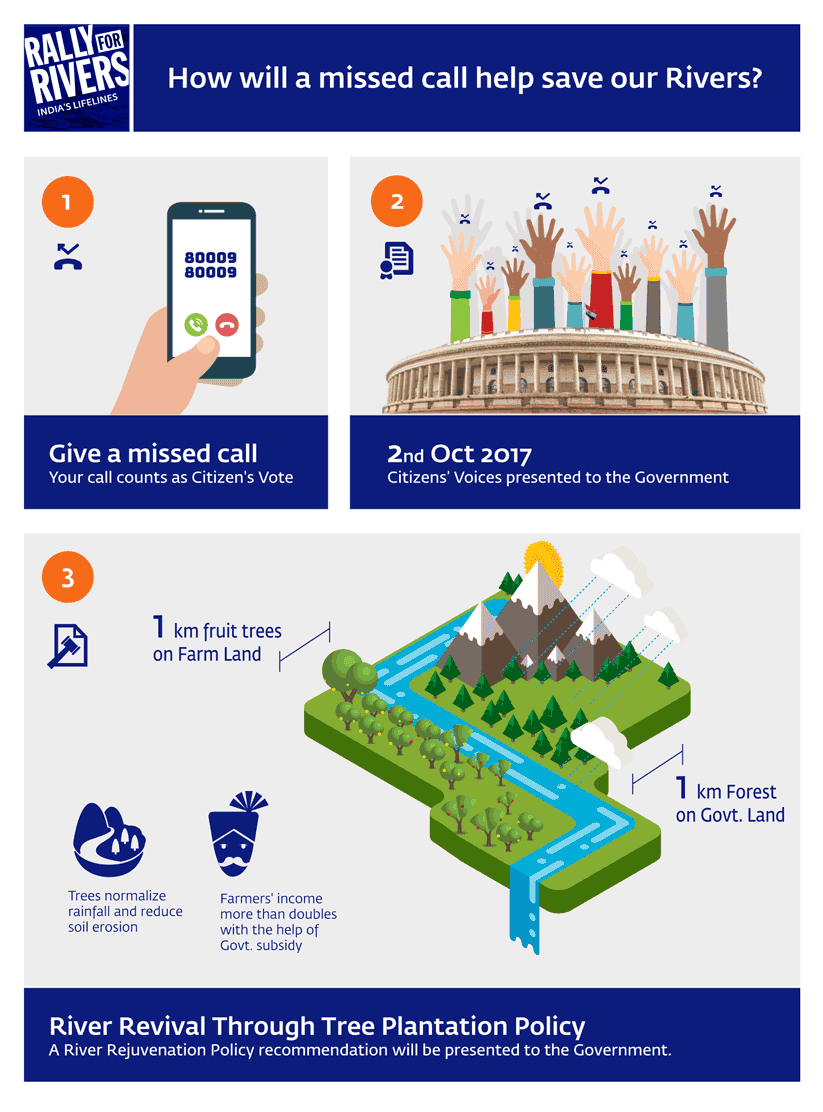 In a democratic system, the government is sensitive to the views of the majority of the population. Unless there is substantial support and demand from the people, a positive river policy cannot be brought into action effectively.
Almost every adult in the country has a cellphone today. Giving a missed call is a simple way to quantify public support. In other words, your missed call will act as a vote in support of reviving our rivers.