Cauvery Calling arrived to a rousing reception in Chennai late afternoon today journeying from Puducherry where Lt. Governor Dr. Kiran Bedi and Chief Minister Thiru. V. Narayanasami pledged their support to the movement. As the motorcycle cavalcade led by Sadhguru, Founder, Isha Foundation, made its way to its penultimate stop, people thronged the street to welcome Cauvery Calling to the capital city of Tamil Nadu. Governor of Tamil Nadu Shri. Banwarilal Purohit and Chief Minister Thiru. Edappadi K. Palaniswami joined Sadhguru at Madras University for a public event that saw a massive turnout.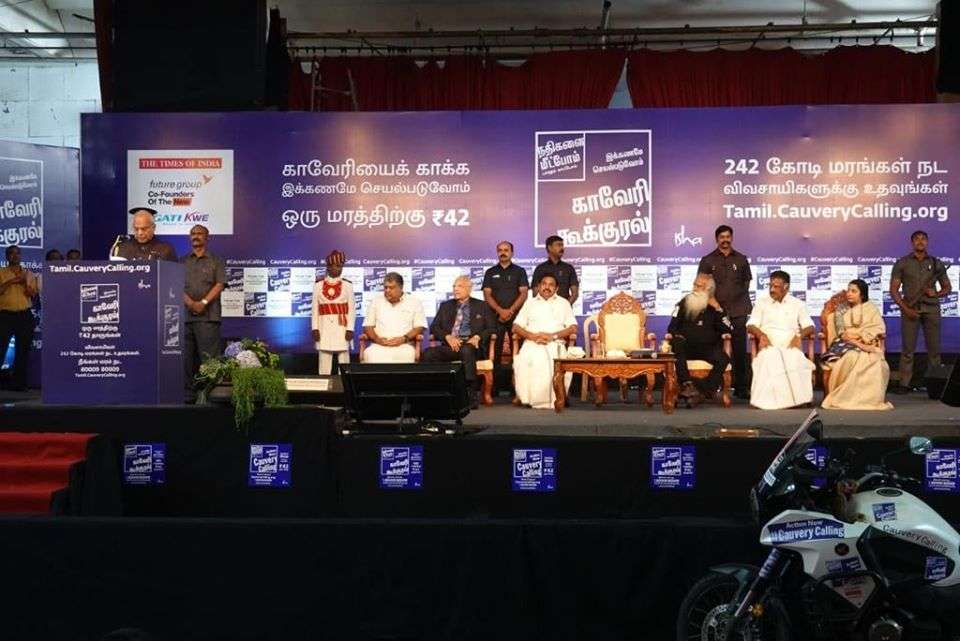 Lauding the initiative, Governor Purohit said that a job "well begun is half done." The Governor said that the Chief Minister had formed a 16-member committee for Cauvery. "The entire government is with you. It is bound to be a success. I wish all success to Isha Foundation," said the Governor.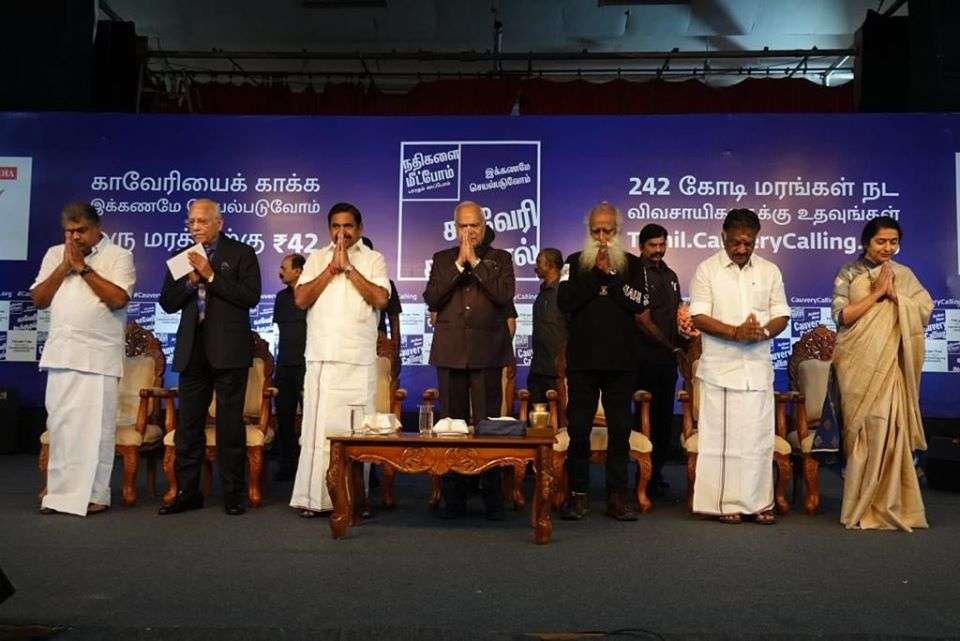 The Chief Minister urged the society to participate in the movement stating that it was not enough for the government alone to support the initiative. He added that Sadhguru had "planted the maximum number of trees in the entire nation" and assured his government's full support for Cauvery Calling.