Andhra Pradesh Chief Minister Shri. N Chandrababu Naidu was the Chief Guest at the Rally for Rivers event in Vijayawada where Sadhguru addressed a public gathering in the morning. Several state cabinet ministers and Dr. Rajendra Singh, popularly known as Waterman of India were also present besides artists and performers.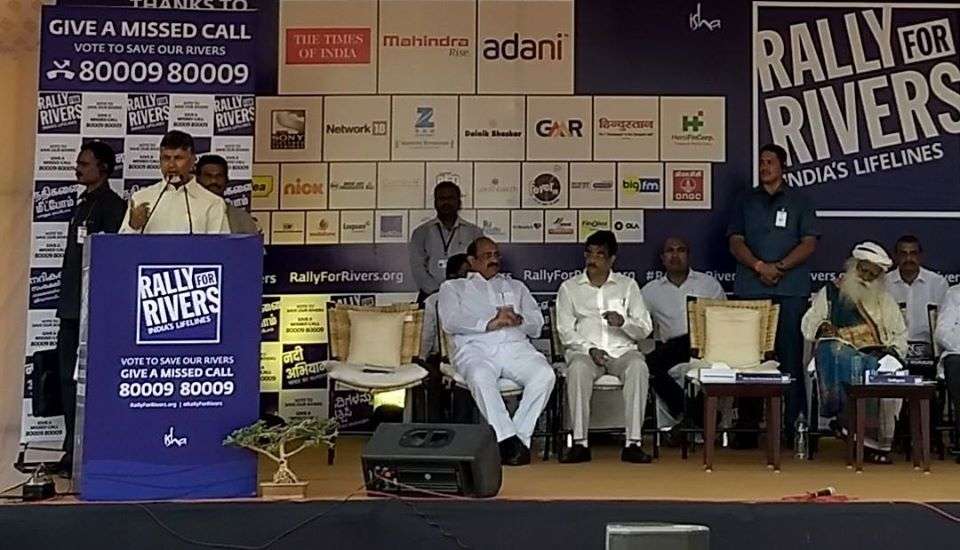 The Andhra Pradesh Chief Minister and his cabinet colleagues lauded Sadhguru's initiative and pledged the support of their government, to Rally for Rivers.
The Rally reached Vijayawada after crossing Chennai yesterday and will culminate in Delhi on 2 October. Over 300 celebrities and public figures from industry, sport, cinema, music and politics are supporting the Rally for Rivers movement which is campaigning to raise awareness about India's dying rivers and will present its recommendations for river revitalization to the Government of India.