Yaksha 2021 Archives
Shri Sandeep Narayan, Carnatic Vocal
Smt. Kaushiki Chakraborty, Hindustani
Yaksha – An Exuberance of Music and Dance
March 8-10, 2021 (preceding Mahashivratri) at Isha Yoga Center
India's various art forms which evolved over thousands of years, are not only a reflection of the diverse culture of this land but also a source of spiritual inspiration. They have enriched this nation for generations but are quickly becoming a forgotten dimension of our life. In an endeavor to preserve and promote the uniqueness, purity and diversity of the country's performing arts, Isha Foundation annually hosts Yaksha, a three-day festival of culture, music and dance with performances by renowned artistes. Named after celestial beings in Indian mythology, Yaksha provides a platform for great artistes to perform and connoisseurs to appreciate these ancient arts performed by masters.
2021 Music Performances
This year, Yaksha will take place from 8-10 March. All performances will be webstreamed live, for free.
DAY 1 – 8 Mar 2021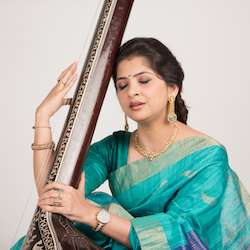 Smt. Kaushiki Chakraborty
Hindustani
Smt. Kaushiki Chakraborty is an Indian classical vocalist. Groomed at Sangeet Research Academy, she is an acclaimed exponent of the Patiala gharana and her repertoire covers Khayals and semi-classical Thumris. She is the recipient of the 2005 BBC Radio 3 Awards for World Music in the Asia-Pacific category.
DAY 2 – 9 Mar 2021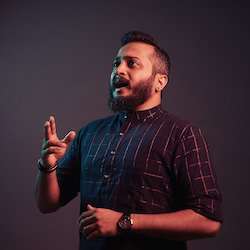 Shri Sandeep Narayan
Carnatic Vocal
Sandeep Narayan is one of the most sought-after vocalists in Carnatic music today. Being the first US-born-and-raised musician to move to India to take up Carnatic music as a full-time career, Sandeep is breaking boundaries and is proud to be a role model for many aspiring musicians. He is the recipient of many awards including the Sangeet Natak Akademi's Ustad Bismillah Khan Yuva Puraskar, and the Kala Ratna and Yuva Purandara Award.
DAY 3 – 10 Mar 2021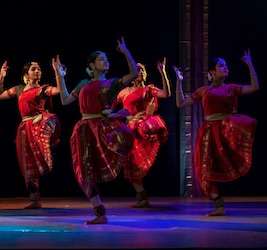 Isha Samskriti
Bharatanatyam
Isha Samskriti was founded by Sadhguru and is envisioned as an offering to children. It provides an ideal environment for children to unfold in harmony within themselves and with the world around them.
A unique blend of Yogic practices, Indian classical arts such as Bharatanatyam, classical music, and martial arts such as Kalaripayattu, bring balance and stability to the child's body and mind. These intricate art forms have been used for thousands of years – not as entertainment or a hobby, but as a spiritual process. Sanskrit – a language unparalleled in its spiritual significance, forms a major part of their learning process. The children also study English and basic Mathematics.