A time to soak in a realm of spiritual possibilities. A space to immerse yourself in a cascade of grace. Come, participate in the creation of a doorway to liberation.

Sadhguru in a moment of outpouring wrote these 7 pieces of verse in less than 10 minutes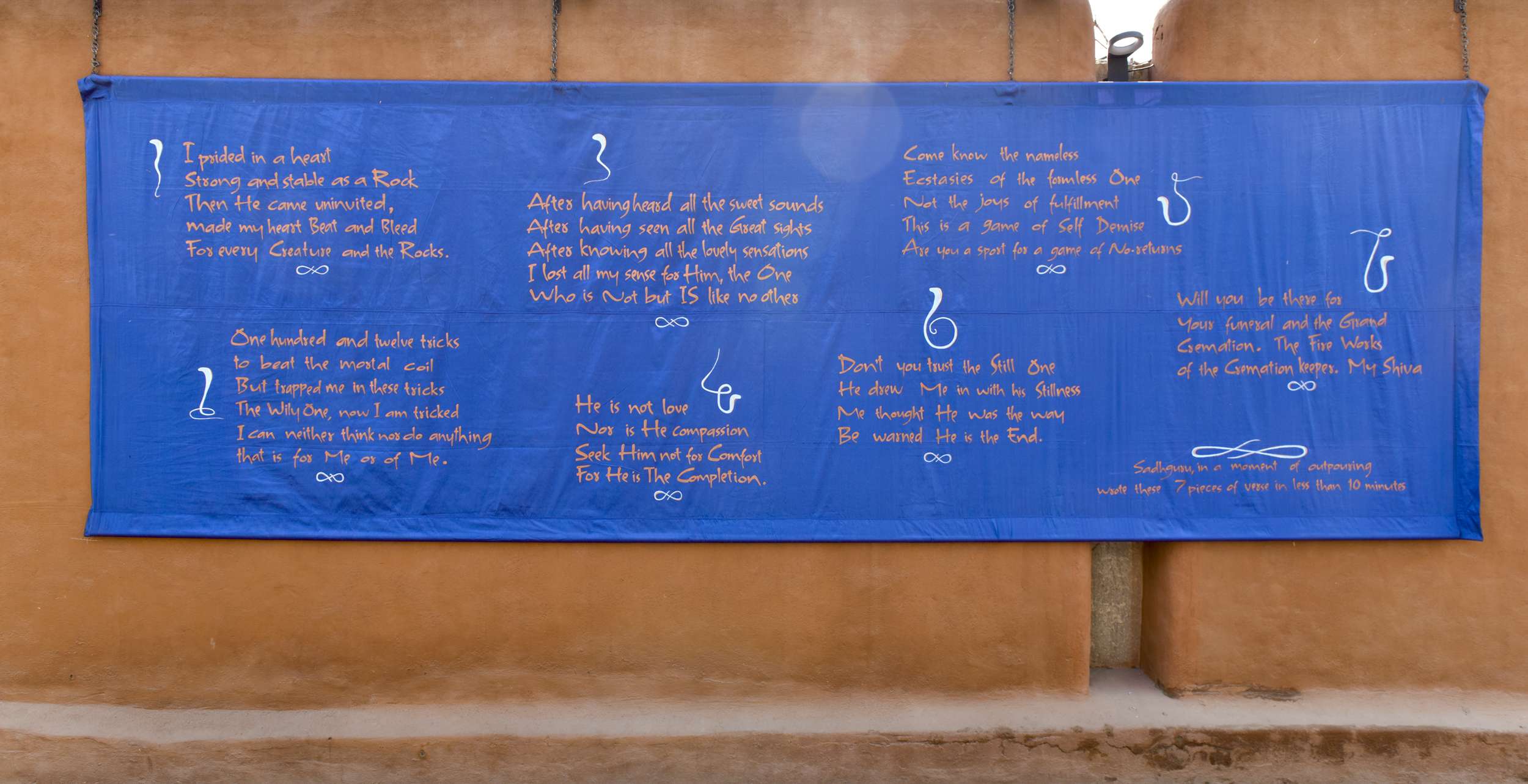 Adi Guru
Ascetics distance
The stoic stance
All this they bore
And He could not ignore
Seekers so intense
Broke his obstinate stance
Celestial sages seven
Strived not in search of Heaven
But to find a way for every human
To find a way beyond hell and heaven
They toiled for their race
He could not withhold his Grace
He turned his sacred face
To south to look upon their race
They not only beheld his divine face
But held the downpour of ultimate Grace
As the Beginningless One flowed
In knowing, seven sages overflowed
To release the world
From its crusted mold
To this day the sacred knowing flows
We will not rest until every vermin knows

Adi Yogi
A quiet Sea
A quiet Day
A quiet Mind
But a raging Heart
Blazing with Fire
Of an ancient Sage.
Burning for many a millennia
Destructive for the ignorant
Enlightening for the seeking
Brutal to the stubborn
Tender to the willing.
When all the tricks fall
The First Yogi's Fire shall
Burn the ignorant pall
To light the future's citadel
Citadels of future are first
built in the minds of Ignorance or Light
These citadels when lit with Grace
Of the Blue-Bodied Maker of all race
Will be a worthy place to dwell here
and a passage to the ways of the beyond.
O' how fortunate are we
To carry the Fire of the Adi Yogi.