Anaadhi: A Tearful Closing
In this week's Spot, Sadhguru describes the 'ending' of Anaadhi. "Although the 90 days at iii have passed for these 200 seekers who took up the Anaadhi challenge, who endured its physical, mental and other challenges, Anaadhi is not that which ends in 90 days. That which you refer to as Anaadhi has always been on."
Anaadhi; the beginningless. That which is beginningless obviously is endless too.  Although the 90 days at iii have passed for these 200 seekers who took up the Anaadhi challenge, wh0 endured its physical, mental and other challenges, Anaadhi is not that which ends in 90 days. That which you refer to as Anaadhi has always been on.  The option that we have is only either to step into it consciously and ride the flood, or unconsciously be swept away by the flood.  The basis of existence has always been that it is beginningless and it is also endless.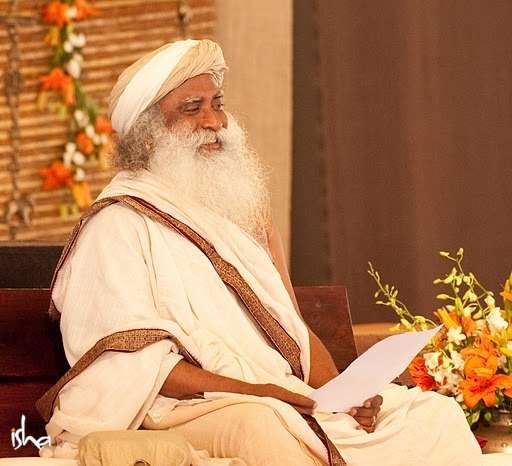 Generally, sadhana is done as an effort to build oneself into something; it is an effort to raise one's energies to a certain level. But in Anaadhi, the effort has been to consecrate flesh and bone into a living temple. A temple is built as a receptacle to receive, so to make the body into a shrine has been the effort. Now all it needs is maintenance; even a temple has to be swept and cleaned. So to all the BEGINNINGLESS people -- don't mess it up! It has gone wonderfully well, whether you realize it or not.
Being with these seekers in the womb of Mahima for all these days was a joy. An absolute joy. And we spent much of Anaadhi sharing, singing and dancing – and looking at burning question after burning question. When it came to concluding these 90 days – just as it was right through the program - tears of absolute love, devotion and ecstasy flowed, flooding the place with divine energy. Although, for a few of these 90 days, I was sure to be nasty enough with them so they won't miss me.
Sign Up for Monthly Updates from Isha
Summarized updates from Isha's monthly Magazine on Isha and Sadhguru available right in your mailbox.
What will become of these Anaadhis? These seekers? Many of the men and women who took up the 90-day Wholeness Program in India back in 1994 continue to be the backbone of Isha today. And when I first announced that Anaadhi would happen at iii, people started calling me from all over India, asking me why I would do Anaadhi in America. Why America of all places? Why not India? But not for one minute during these 90 days did I think it was a waste. Not for one minute. We are establishing people with a certain stability and integrity to be out in the world. And they are seeing the value of doing what is needed to make this happen for others. These Anaadhis are sure to bring light to this part of the world; they are equipped with the means and technology to do it. I only hope they won't wait too long.
All the participants have shown a remarkable sense of dedication, focus and devotion.  These 90 days, what has been poured into them, will definitely light them up and in turn, could become a means to light the world.
Yours in the Beginningless,