School children plant 99,998 saplings!
Project GreenHands organized a plantation function for school children and teachers in collaboration with the Department of School Education, Tamil Nadu. The kids and teachers planted 99,998 saplings! Read on to find out more about this weird number!?!
Carrying on from the success of the August 2011 launch of the Green School Movement when school children planted over 600,000 saplings, Isha's Project GreenHands (PGH) organized another plantation function for school students at Marudamalai Devasthanam School in Vadavalli, on 24th February.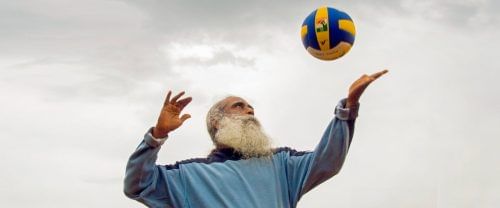 The Coimbatore District Collector, M Karunakaran presided over the function as Chief Guest and inaugurated the proceedings by planting the first sapling.
Not to be outdone, the Chief Education Officer, Coimbatore, T Rajendar planted the next sapling.
And then came the kids and their teachers with their 99,998 saplings! (For the math-impaired, that totals 100,000 saplings). Another 300,000 saplings will be planted over the next month. (We are as yet unsure how many of the 300,000 will be planted by dignitaries and how many by students.)
Get weekly updates on the latest blogs via newsletters right in your mailbox.
Project GreenHands also announced the Green School Award at the function. The award will be given to three schools based on two criteria: high survival rate for the school's saplings, and the school's proposal on their plans to utilize the award prize money.
The Green School Movement grew out of PGH's vision to initiate plant nurseries in schools. Through awareness programs conducted at various schools and educational institutions, these educational nurseries not only produce saplings but also spread awareness among school children about the environment and ecology. Children from over 600 schools are coming together to produce a total of 1.2 million saplings a year.
The seeds, covers, and technical assistance required for producing the saplings are provided by Project GreenHands.
---
Project GreenHands is the environmental initiative of Isha Foundation. PGH is a massive tree planting movement that has been mobilizing millions of people in Tamil Nadu and Pondicherry to plant and care for trees. PGH has grown as a grass-roots initiative where over 2 million people have planted and cared for over 14 million saplings.