Isha Outreach at NGO India 2013
Isha Outreach recently participated in the Giving Back – NGO India 2013 workshop, learning a lot in the process.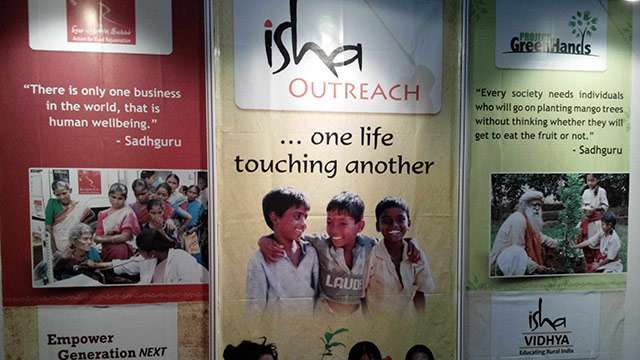 Isha Outreach recently participated in the Giving back – NGO India 2013 workshop. The workshop was hosted in Mumbai from 14th to 15th June 2013. Over 180 reputed NGOs across the country participated in the event. Two-day conferences and workshops on aspects like fundraising, reporting, communication and volunteering were conducted. The event was also a platform for NGOs to exhibit their projects, interact with corporates and learn from each other.
Get weekly updates on the latest blogs via newsletters right in your mailbox.
Isha Outreach was invited to participate in the event to help create awareness about the work we do and the impact we create in the lives of the underprivileged rural community. The Outreach team had an amazing experience, interacting with people from all walks of life who were willing to help impact society. They also had an opportunity to network with other NGOs who work in health, education, environment and other sectors.
Regular participation in events like this will help Isha Outreach partner with corporates and other organizations working in the same field, and also better impact society.