Sadhguru in Dubai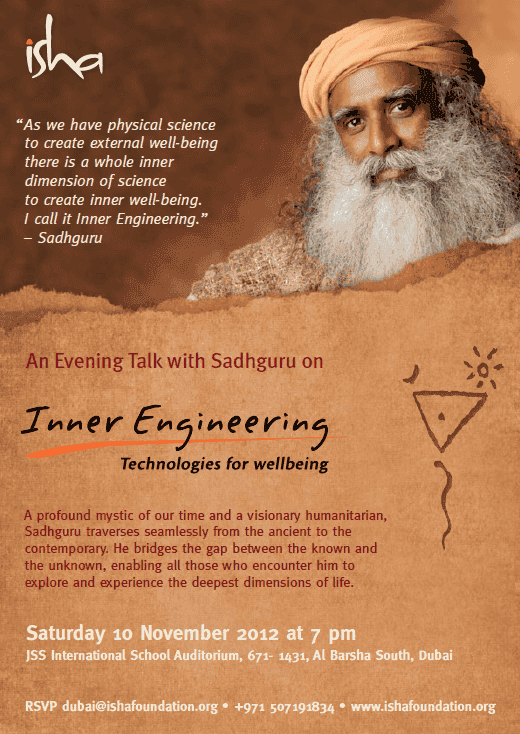 We are very pleased to inform that Sadhguru will be gracing us with his presence in Dubai for the first time. The event held will be An Evening talk with Sadhguru on "Inner Engineering" (open for all) at JSS International school auditorium, 671-1432, Al Barsha South, Dubai on 10th Nov 2012 at 7 pm. 

Since this is the first time that Sadhguru will be giving a talk in Dubai, we wish to offer this privilege of being in the transforming presence of an enlightened master to as many people as possible. We need your support in making this event successful and grand. We are reaching out personally to each and every one of you to join us and share your strengths in making this event successful.
-Isha Volunteers, Dubai
Get weekly updates on the latest blogs via newsletters right in your mailbox.
Since the hall capacity is limited, please encourage those who are interested to register for the event by clicking here. If you would like to come as a volunteer,  please click here and take some time to fill up the online form.