Isha Utsav - A Celebration of Indian Culture
From 17 to 20 October in New Delhi, Isha will be organizing the Isha Utsav, a 4-day festival with traditional crafts, guided meditations and live music.
From 17th to 20th October in New Delhi, Isha will be organizing the Isha Utsav, a 4-day festival featuring various aspects of India's colorful and vibrant culture. The festival will be hosted at 1AQ, opposite the Qutub Minar, and will be open from 11 am to 9 pm every day. Delhiites will be treated to an exhibition of crafts from rural India, guided meditations for love, health, peace and success, and a liberal dash of eclectic live music performances.
To find your way over to 1AQ, check out the map below (click the map to enlarge).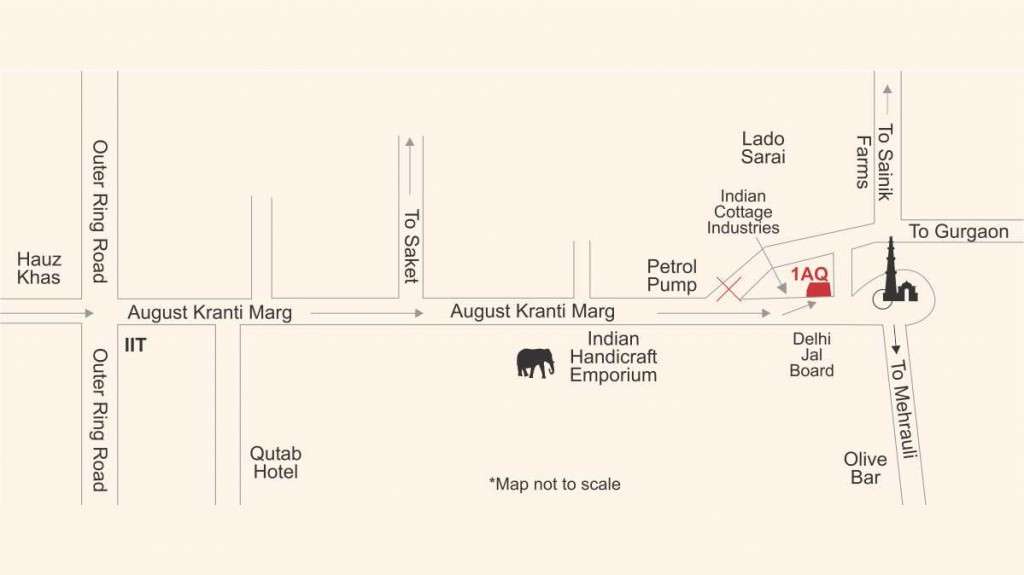 Isha Crafts
Isha's aesthetic style is appreciated and admired all over the world. Whether it is furniture and décor at the Isha Yoga Center, or the subtle flower decorations at Sadhguru's sathsangs, no one can miss the sublime beauty and distinctive approach to design, inherent in every item. Isha Utsav will offer contemporary home décor created with locally sourced, natural materials. The eco-friendly product range includes decorative baskets, table and floor lamps woven in natural fibers, tea coasters, table mats, floor mats and handbags styled from jute and cotton. Available in a blend of ethnic and contemporary styles, the jute bags are a hit among fashion-conscious women, with a preference for eco-friendly fashion accessories. Unique stone sculptures and metal crafts – popular with interior designers and home makers alike – will also be available.
Guided Meditations
Also available are the Power to Create guided meditations. The four guided meditations will help one to manifest love, health, peace and success in one's life. Relax from a hectic day with these short but powerful process, guided in Sadhguru's own voice.
Get weekly updates on the latest blogs via newsletters right in your mailbox.
Timings: 11.40 am – 12.20 pm and 5.40 pm – 6.20 pm every day
Live Music
An eclectic blend where the rhythms of West and East meet.
October 19th, at 7.30 pm: Azaan Khan, son of Ustad Shujaat Khan and the grandson of late Ustaad Vilayat Khan, presents an eclectic blend of sufi lyrics and tunes with genres like dubstep, drum and bass, and contemporary jazz.
October 20th, 7.30 pm: The versatile band, Jazba, belonging to the Hindi-Sufi-pop-rock genre will bring their passion, vigour and fervour to the stage.
For more information, contact: 011-26644145 or +91-8510044145