Anupam Kher and Sadhguru - Live Webstream!
On the 20th of September in Mumbai, in Sadhguru's presence, famed film actor and social activist, Anupam Kher, will launch "YOU" – a pictorial book on Sadhguru's life. The book launch will kick-off at 7PM IST followed by the next episode of In Conversations with the Mystic, where Anupam Kher will host Sadhguru in a one-on-one talk.
YOU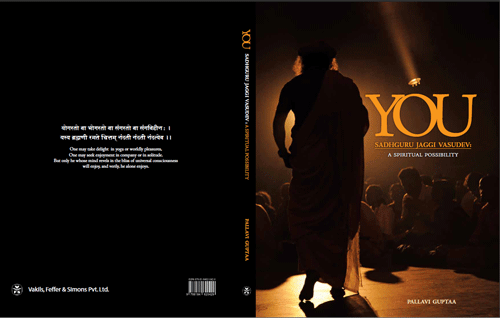 Get weekly updates on the latest blogs via newsletters right in your mailbox.
As Pallavi Guptaa explains in the preface of her book, it was Sadhguru who opened the doors to a new dimension in her life. YOU is an expression of her gratitude.
A collection of photographs, this visual delight will take you through Sadhguru's life – from his earliest days as a child through his teens; as a motorbike riding youth; a man with a family; a yogi consecrating the Dhyanalinga; and today, a modern-day mystic, equally at ease at international conferences or snow-laden Himalayan peaks.
Throughout the book, Pallavi's evocative words weave through the photos adding context and detail.
If you're looking for a panorama view of this incomparable Mystic's life, you have to get YOU.
Anupam Kher takes the chair
After the book launch, Anupam Kher will take to the host's chair for the In Conversation with the Mystic live webstream. What questions will he put to Sadhguru and what new horizons will Sadhguru's answers open up? Well, we don't know! Which is why we'll be glued to our screens on the night of Sep 20th. We suggest you do the same. One thing's for sure: it will be worth it.