City to City – Song to Song
Millions of people around the world have often been rendered spellbound and are in tears after witnessing Sounds of Isha perform. Today, they give us a glimpse into their world, a mere fraction of which we experience during their performance. Taking us behind the scenes of their recent two-week travel across India, they allow us a tiny peek into the magic that exists within mundane routine and transitory moments.
When we play music for Sadhguru's programs, create audio CDs for people to listen to and travel for concerts, at times it feels like a blessing to have music as your offering, as your way of reaching out, as your means to express and share the exuberance of Isha.
But we are still not performers – we are full-time volunteers and monks, all dedicated to Sadhguru's vision and just doing what we can to support whatever he has planned. With this context in mind, it is not "our will" to do this, and therefore not limited by our own thoughts or ideas as to how it should be. This allows the activity to be a growing fluidity that responds and changes with the situation.
When travelling for programs, so many people are involved and very much "instrumental" in making Sounds of Isha function – be it with lyrics, local participation in singing, drumming or strumming, providing transportation and accommodation, or even lending instruments. But most people just see us when we are playing on the dais, or hear the music on CD, never glimpsing much of how the music is conceived, composed or recorded "behind the scenes".
In the past, we have found pleasant results in both spontaneous recording and ad hoc idea capturing, as well as thought out and planned executions. There is no formula for capturing magic, but there are ways of inviting it – creating a joyful, non-serious atmosphere is one way we have let the creative flow work in our favor. While in other situations with different people, a determined, focused effort can bring about the best sounds for the song at hand.
During a recent two-week travel across India for Sadhguru's programs – Hyderabad, Pune, Mumbai, Delhi – we brought a multi-track recorder with us with the prospect of recording 3 different singers for 3 different songs in 3 different cities.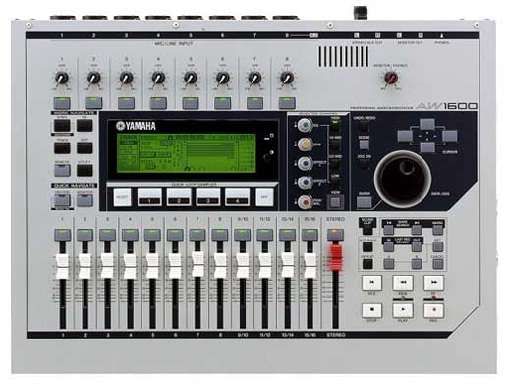 Get weekly updates on the latest blogs via newsletters right in your mailbox.
With plans to release a new Tamil CD for Mahashivarathri, we found ourselves crunched for recording time, and thought of doing the work on the road. During this bout of travel, the recording happened in many unique situations – in professional recording studios, bedrooms, noisy stay areas, and even live on the dais. We found ourselves in a meditator's bedroom in Hyderabad, sacrificing free tickets to A.R Rahman, to record female vocals for a soft, devotional song.
We then mustered up an old friend to use their studio in Pune to again record female vocals for a vibrant, folk song.
And once we reached Mumbai, we went straight to the studio to record riveting male vocals for a devotional rendition of a song from White Mountain.
This trip was a statement that travelling is not just a means to an end, that there is actually scope for things to happen in the meantime. For us, the main fruit of the journey may be the songs played for the program, but there are many flowers to enjoy on the way. While travelling or setting out with a specific goal in mind, one may tend to miss the process that takes place in between what you set out for and what you see as your destination. The most magical moments may be hidden in transit, in the mundane routine of work, to which we often find ourselves not paying the attention they deserve.
- Swami Medya
Sounds of Isha is Sadhguru's own home grown, anomalous group of "musicians" - inspired by their deep yearning and sense of gratitude. Dabbling with and melting into their instruments, their work is a subtle fusion of the rich and diverse beings that they are. To know more about their work, please visit: http://soundsofisha.org/