Australia Gears Up For Its First BSP
For the first time in the southern hemisphere, Isha will be conducting the Bhava Spandana in Melbourne Australia from 25 to 28 April. Here are a few sharings by volunteers.
From 25 to 28 April, Isha will be conducting the first Bhava Spandana in the southern hemisphere, in Melbourne Australia. After a 4-year wait, 3 teachers from the Isha Yoga Center and many volunteers in Australia, are working to organize and prepare to make this program a reality Down Under.
Being a residential program, there is a huge amount of work that has been happening in the background in the past few months. Many volunteers have been meeting over the weekends looking for a suitable venue across Victoria, sourcing materials and equipment, organising meetings, responding to participants' queries, registrations, and much more.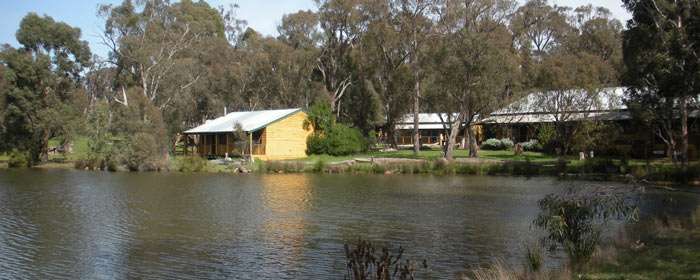 To add to the excitement, the BSP venue is picturesque and beautiful. Located on the outskirts of the Macedon Ranges, close to Kyneton and an hour's drive from Melbourne, PGL Campaspe Downs is set amid 160 acres of natural bushland.
The volunteers are abuzz with an electric mix of excitement and alertness. Here are a few sharings by volunteers.
Vinojini Nair

how do I describe
the unique stance
of which love, dedication, drive, goal
is one
Get weekly updates on the latest blogs via newsletters right in your mailbox.
how do I describe
the divided quest
of conquer
it is not
how do I describe
this gift that parted
to us by
THE ONE
yet no one asks
and all that giveth
so that more could be
one
The BSP Dream
My heart started racing when I first heard that BSP is coming to Australia. I never thought that this moment will arrive. I remember completing my BSP program at the Isha Yoga Center in Coimbatore several years ago and leaving the program a transformed person. I just knew I will never be the same again.  One simply needs to experience BSP to know.
So as soon as I heard that BSP is coming to Australia, I rushed to sign up as a volunteer! The thought of being able to offer myself for a cause that is so profound and deeply touching was irresistible! I feel that it is a rare privilege to be part of something that can bring about a change to improve people's life in such a huge way. I don't know if any of my achievements and past contributions will compare to what I am about to do as a volunteer for BSP. I am so humbled and feel so lucky to have this experience and offer myself totally and completely to those participants who don't yet know what they are about to receive!
These past few weeks, I have been trying to eat mostly raw foods to prepare myself to have the necessary energy and vitality, and it has been so easy! This has made me realize one thing – that things become much easier when the cause is so much bigger than me!
- Jagriti Bhatia
Editor's Note: To participate in the program, register online. If you'd like to volunteer, please click here.
Get the latest updates from the Isha Blog. Twitter, facebook, rss or browser extensions, take your pick.